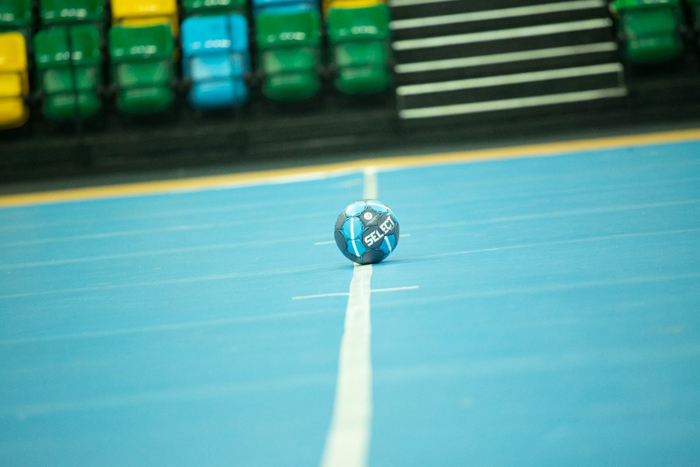 The 29th edition of the African Handball Confederation (CAHB) Men's Juniors African Championship starts in Kigali, Rwanda, this Saturday 20 August, before finishing one week later, on 27 August 2022.
Ten teams are ready to battle it out for continental honours and six qualification places on offer for the 2023 IHF Men's Juniors (U20) World Championship, which will be played in Germany and Greece from 20 June to 2 July.
Across 27 games in total, hosts Rwanda, Egypt, Algeria, Morocco, Central African Republic, Angola, Libya, Chad, Congo Brazzaville and Tunisia will compete for the title in BK Arena, starting with two preliminary groups of five teams each.
Hosts Rwanda are placed in Group A alongside Tunisia, Morocco, Angola and the Central African Republic, whereas Group B consists of Egypt, Algeria, Chad, Congo Brazzaville and Libya.
That preliminary group stage will feature four games a day over five match days (20, 21, 22, 23, 24 August) with the top two teams in each group, after the round-robin stage, going directly into the semi-finals (24 February) and confirming their participation in 2023 IHF Men's Junior World Championship which will be 24th edition of the championship to be held in Germany and Greece. They will be joined by other two teams in 5-6 positions.
The bottom teams in each preliminary group will move into the 9-10 placement match, with 4th placed teams competing for 7-8 position on the same day as the semi-finals, on 26 August.
The 5-6 position match will be played on Saturday 27 August before bronze- and gold-medal matches.
The complete group phase schedule:
---
Match Day One: 20 August (Local time):
---
10:00 AM: Congo vs Chad (Group B)
12:00 PM: Algeria vs Libya (Group B)
2:00 PM: Tunisia vs Angola (Group A)
5:00 PM: Opening Ceremony
6:00 PM: Rwanda vs CAR (Group A)
---
 Match Day Two: 21 August
---
1:00 PM: Algeria vs Chad (Group B)
3:00 PM: Angola vs CAR (Group A)
 5:00 PM: Egypt vs Libya (Group B)
7:00 PM: Morocco vs Rwanda (Group A)
---
Match Day Three: 22 August
---
 1:00 PM: Chad vs Egypt (Group B)
3:00 PM: Morocco vs CAR (Group A)
5:00 PM: Congo vs Algeria (Group B)
7:00 PM: Tunisia vs Rwanda (Group A)
---
 Match Day Four: 23 August
---
 1:00 PM: Libya vs Chad (Group B)
3:00 PM: CAR vs Tunisia (Group A)
5:00 PM: Egypt vs Congo (Group B)
7:00 PM: Angola vs Morocco (Group A)
---
Match Day Five: 24 August
---
 1:00 PM: Congo vs Libya (Group B)
3:00 PM: Algeria vs Egypt (Group B)
5:00 PM: Morocco vs Tunisia (Group A)
7:00 PM: Rwanda vs Angola (Group A)